SENIOR PARTNERS
---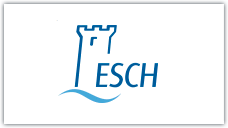 At the heart of Europe, about twenty kilometers from the capital and the international airport of Luxembourg -Findel, the City of Esch-sur-Alzette is easily accessible, whatever the mode of transport used. In tune with European road and rail networks, Esch-sur-Alzette is less than 300 km and short flight from Brussels, Paris and Frankfurt.
---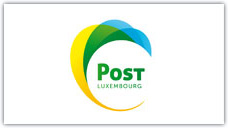 POST Luxembourg Group is one of the largest employers in the country, with 4.294 staff working for the company and its subsidiaries at the end of 2015. It has a well-established reputation and is firmly rooted in Luxembourg. It is also an innovative company that adopts an open-minded approach to the world thanks to its constantly evolving activities and the diversity of its staff, who represent 40 different nationalities.
---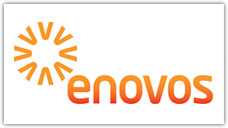 As Luxembourg's main energy supplier, also operating in Germany, France and Belgium, the mission of Enovos Luxembourg S.A. is to generate electricity, natural gas and renewable energy for industries, SMB's, distributors and private households and to deliver it to them. In addition to its traditional main areas of business, the company is now branching out, particularly in the renewable energy sector. Enovos Luxembourg is wholly owned by Enovos International, a holding whose registered office is located in the Grand-Duchy of Luxembourg and which acts as an umbrella for the network manager Creos Luxembourg S.A.
---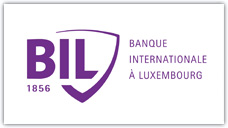 Founded in 1856, Banque Internationale à Luxembourg (BIL) is the oldest private banking group in the Grand Duchy. It issued its first banknotes in the year it was created and retained this privilege until the introduction of the euro.
Recognised as being a true cornerstone of the Luxembourg financial market, BIL plays a key role in developing the local economy. Operating in retail banking, private banking and corporate banking activities, it is among the country's top three banks.
---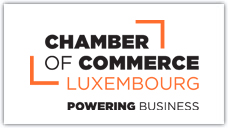 As a professional chamber and public institution encompassing all sectors of business other than agriculture and crafts (Chambre des Métiers), the Chamber of Commerce sees its rationale and role as guardian of the interests of its member companies. Since these may in some cases pursue divergent sectorial interests, the Chamber of Commerce, in a spirit of fairness to all its members, sees its primary mission in the articulation, representation and defence of the interests of all its members. Sectorial interests are only pursued if they do not conflict with the interests of the other member companies of the Chamber.
Today, the Chamber of Commerce has some 50,000 affiliated members, accounting for 75% of total employment and representing 80% of GDP.
---
BRONZE PARTNER
---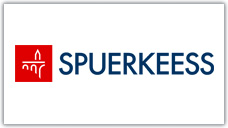 In Luxemburgish Spuerkeess, in French Banque et Caisse d'Épargne de l'État (abbreviated short BCEE), is a Luxembourgish bank, established and owned by the Luxembourgish government. Founded in 1856 as a savings bank, its competences were expanded over time, culminating in its transformation by Grand Ducal decree into a full-service bank on 25 October 1944. Nowadays, it provides all the functions of a commercial bank, including retail banking and private banking. In terms of total assets BCEE is the third-largest bank in Luxembourg and the largest bank with domestic capital.
---